The Fabulous String of Pearls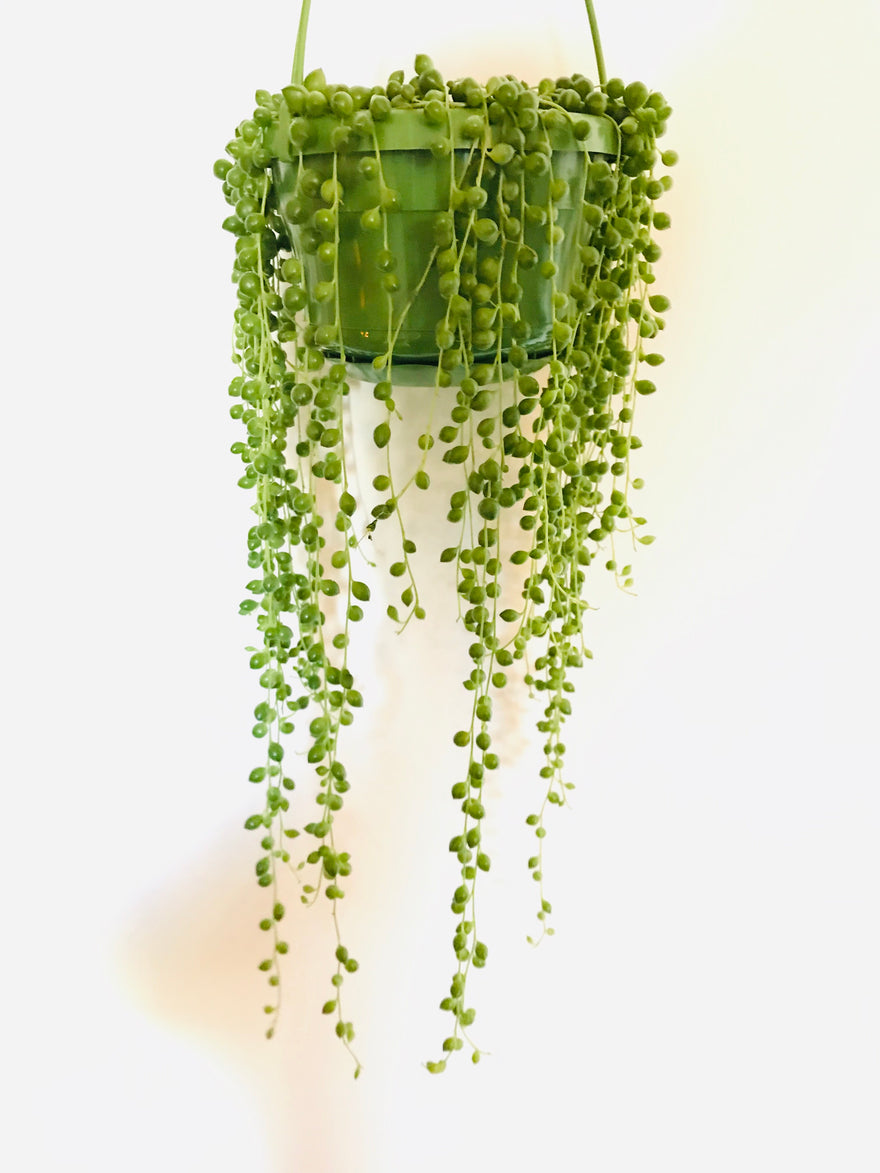 A very popular and trendy hanging plant, the string of pearls (senecio rowleyanus) makes for a perfect house plant. This house plant needs a bright place in your home, such as on a table, on the outside of a window or on the wall. In return for a little water each week and sometimes a bit of fertilizer, the string of pearls will purify your air and create a cheerful atmosphere.
Come down to our house plant room to see our extensive range of house plants including cacti, cheese plants and so much more!
---