How to apply Annie Sloan Craqueleur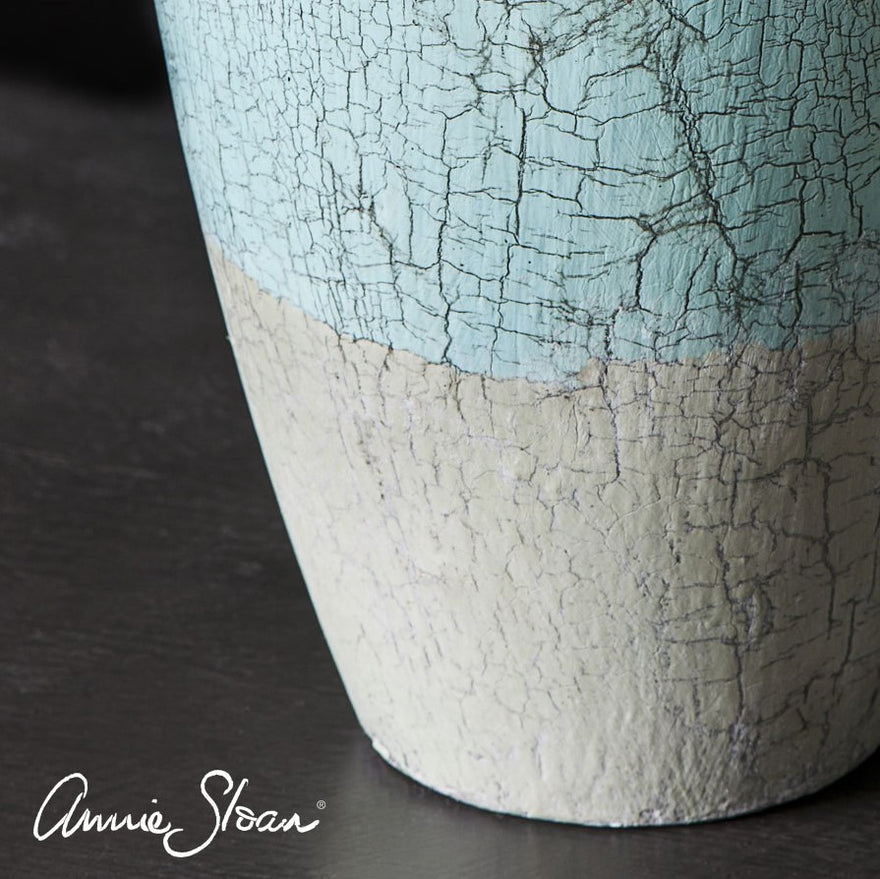 Annie Sloan's unique Craqueleur is a two-part application that gives an authentic cracked varnish finish ⎯ just like on an Old Master!
Step 1 is the base. Apply in random directions over your surface, apply 2 coats if you want bigger cracks then allow it to dry.
With Step 2 you can control the size of the cracks ⎯ the thinner you apply it, the smaller the cracks. Then either apply heat from a hair dryer or leave it in a warm, sunny spot, the cracks should start appearing instantly!
If you like, you can then highlight the cracks with Dark Chalk Paint® Wax, remove any excess and apply Clear Chalk Paint® Wax to protect and seal it. Buff it up once its completely dry!
---