Monkey Mask Monstera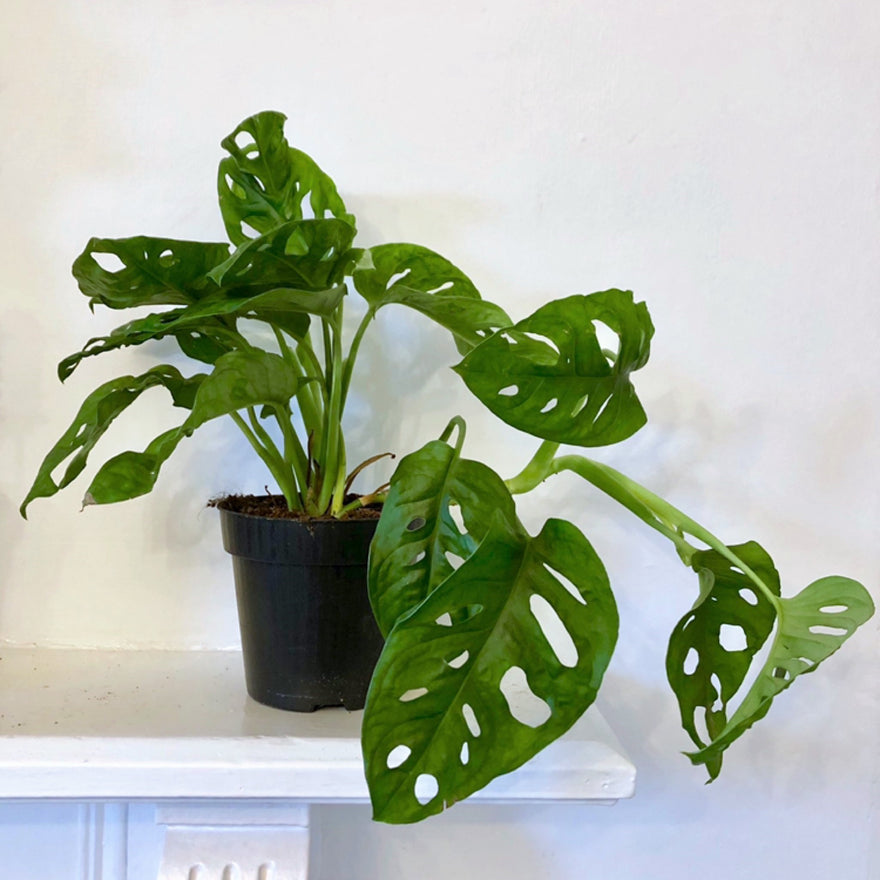 A current favourite of mine at the Plant Room: the Monkey Mask Monstera or Swiss Cheese Vine. Otherwise known by it's Latin name Monstera Adansonii.

This delicate trailing plant is a smaller relative of the iconic Monstera Deliciosa. It is happy in bright, indirect sunlight and it also enjoys humidity so mist it from time to time. It likes its compost moist but it doesn't like sitting in water to be careful not to overwater it.
Looks beautiful on a bookshelf, suspended in a hanging basket or climbing up a moss pole!
---